Click on link below. This will take you to the chrome webstore to add the Chrome extension. please click on 'Add to Chrome'
https://chrome.google.com/webstore/search/cloudcall%20unified%20communications

Then select 'Add Extension'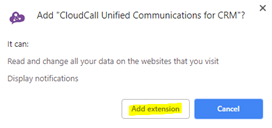 Once installed you will need to log in with the credentials you have been provided. The username is your service account number, and the password is the end user password.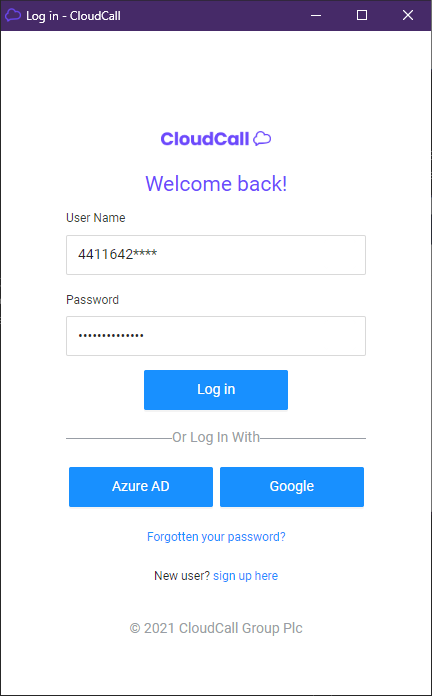 Once logged in, you will need to ensure the correct CRM is configured. To do so, please see screenshot below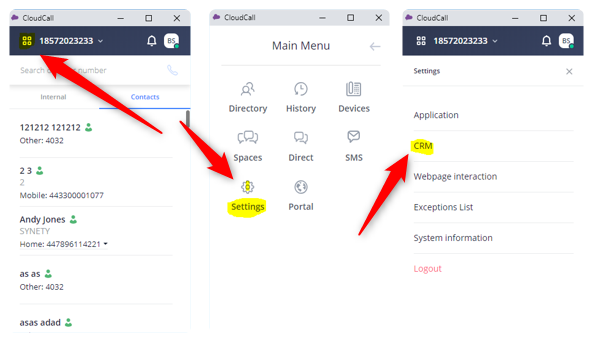 Finally, select 'Bullhorn' and then the version you are using below. 'Bullhorn S' or 'Bullhorn Novo'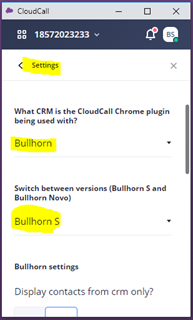 The plugin will reload.