The supervisor panel will allow you to review live calls by monitoring, whispering, barging or disconnecting. The 4 options are explained further down in this article.
The supervisor panel can be accessed through the CloudCall portal. Once you are logged into the
CloudCall Portal, navigate to the Dashboards section and select Supervisor Panel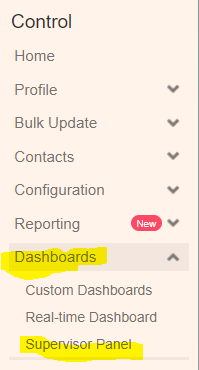 Utilizing Filters within the Supervisor Panel
Login in with your Cloud Call username and end user password

After you have successfully logged in, it will display the supervisor panel. The Supervisor Panel will display all CloudCall accounts and their current status. You can filter by selecting a status at the top of the page or you can utilize the filters on the left side of the page by hovering your mouse of the arrow icon.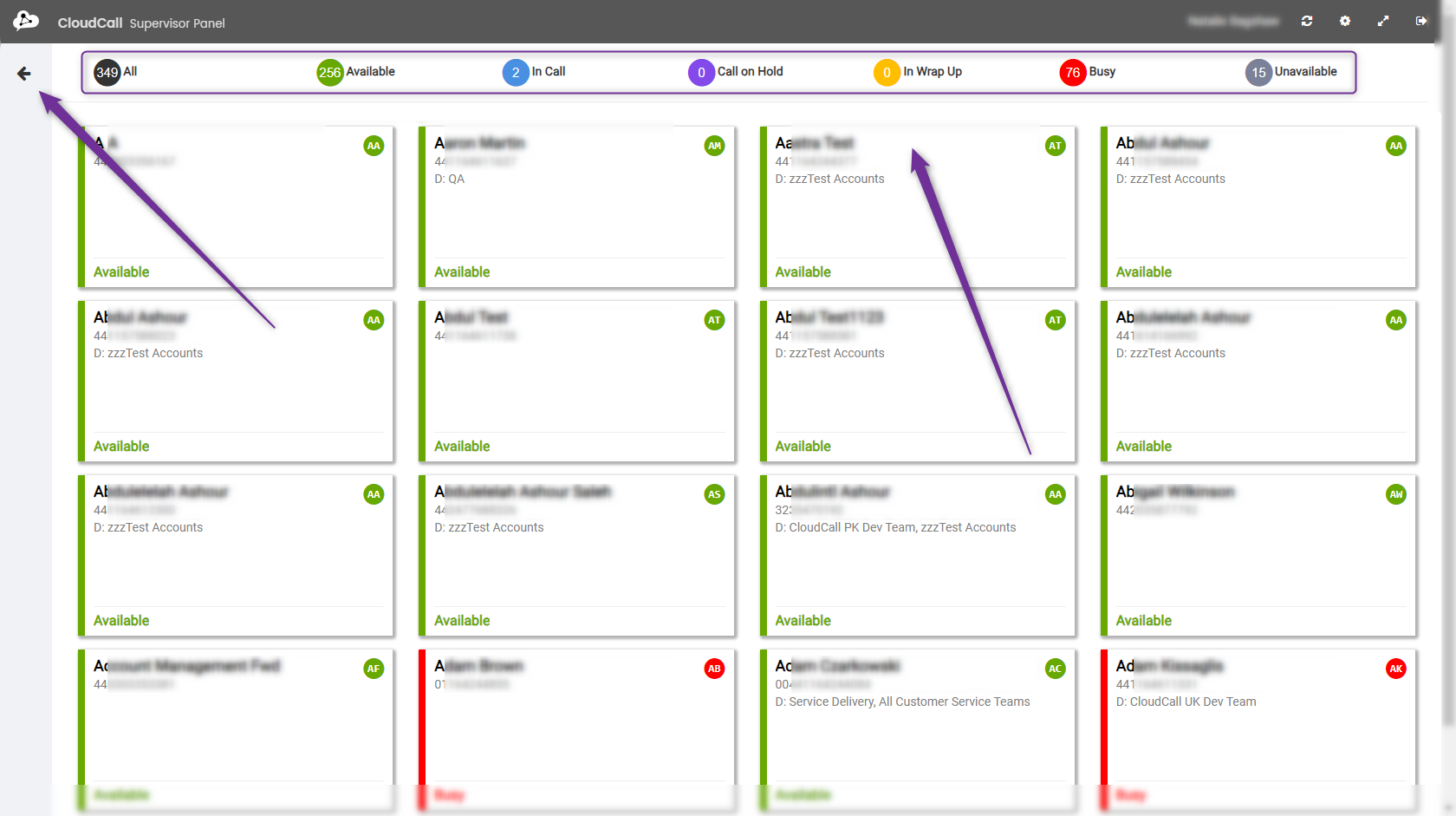 The bar below will give you a quick overview of how many agents are available, in a call, on hold, in wrap up, busy or unavailable. By clicking on one of the statuses, it will filter the results of those agents that are in that status.

You clicking on the at the top of the panel it allows you to define your filters by searching for a specific agent, department or campaign. You can even sort these alphabetically using name, department or status.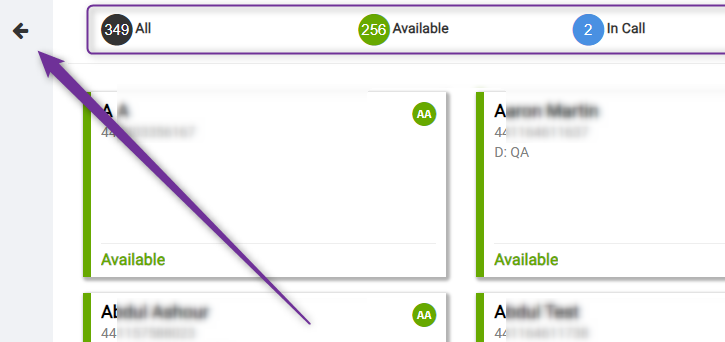 If you would like to Monitor, Whisper, Barge or Disconnect a live call, follow the steps below:
Select the In-Call filter [ ].
Click on the live call that you would like to monitor
A side panel will slide out on the left, please ensure that you have the correct click device selected (this is usually your CloudCall DDI)
Click on the M button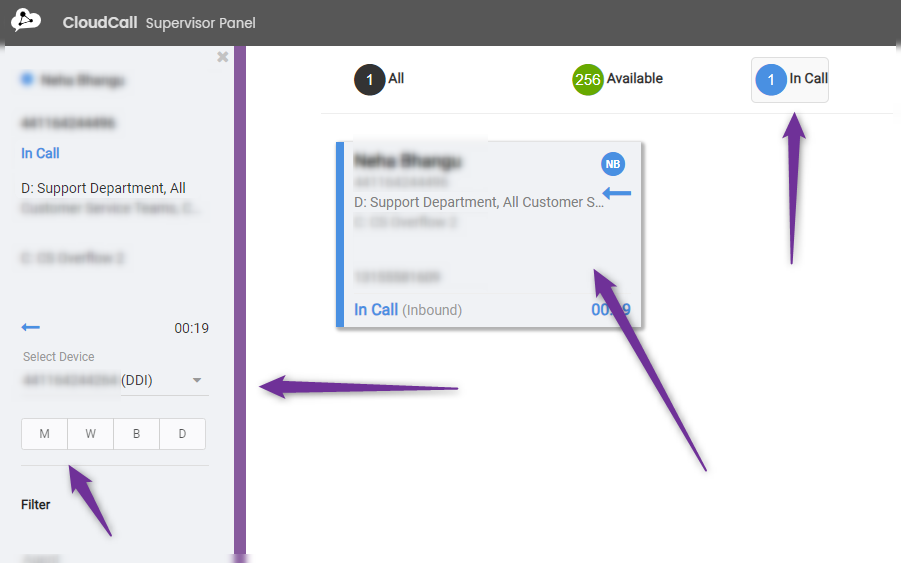 [M] Monitor: Monitor allows you to listen to live calls without either party being able to hear you or be alerted that you have joined the call.
[W] Whisper: Whisper allows you to speak to the agent without the caller heading you. This can be useful if the agent is struggling on a call and needs some coaching or help advice.
[B] Barge: Barge allows the supervisor to speak to both parties on the call. By clicking this button, a conference call is automatically
[D] Disconnect: This will end the entire call with your agent and their caller.