To configure the plug-in and stop click to calls on specific webpages, follow the steps below:
Click on the 4 boxes icon located at the top left corner of the plug-in.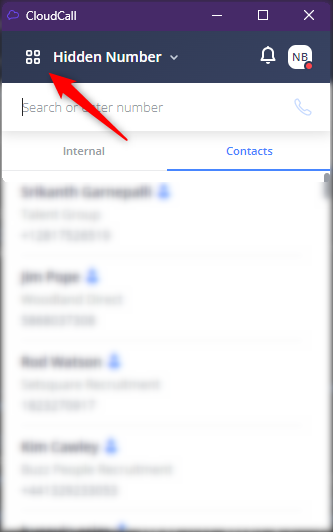 Select 'Settings' and then choose 'Exceptions list'.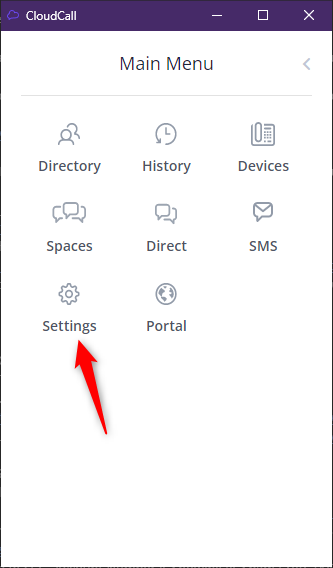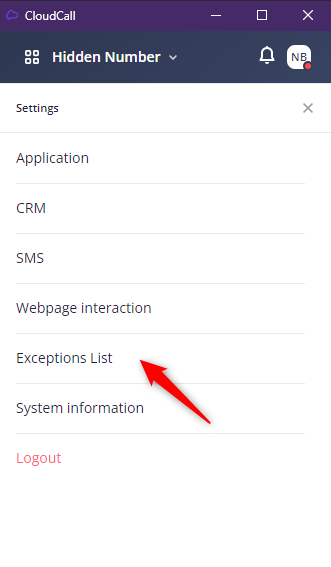 Click on 'Add Rule' and paste the root URL of the website you want to add (e.g., cloudcall.com) into the 'Site Address' field.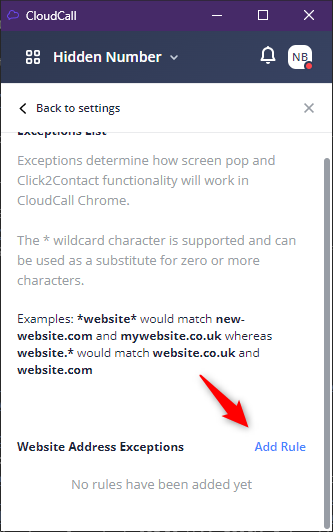 Add an asterisk (*) to the start and end of the website address (e.g.,*cloudcall.com*) and select 'All Calls' from the 'Direction' drop-down.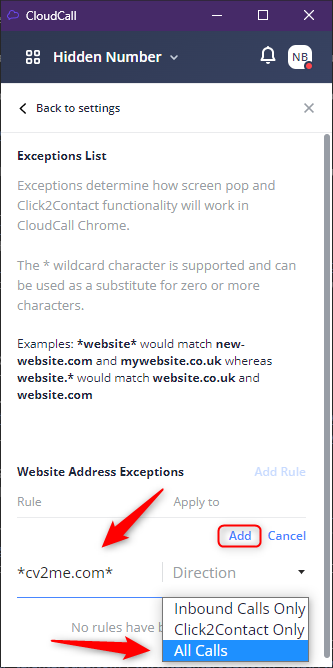 Click on the 'Add' button to save the changes.
Finally, refresh the webpage and you will no longer see any numbers hyperlinked for click to call.