Firstly, login to the CloudCall portal as the CloudCall Portal Administrator using one of the links below:
https://portal.uk.cloudcall.com/
https://portal.us.cloudcall.com/
You will be presented with the below screen. Please login using your CloudCall portal administrator details: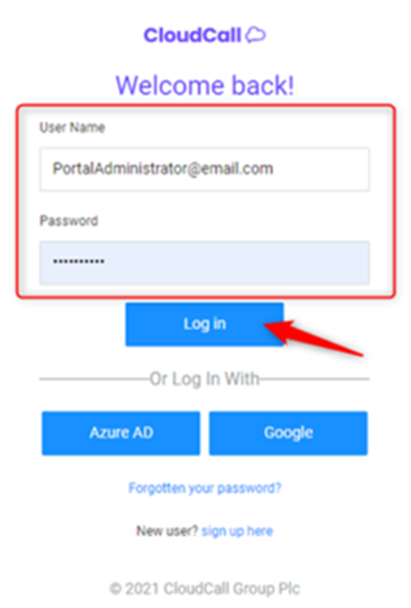 Once logged in, click on Service Accounts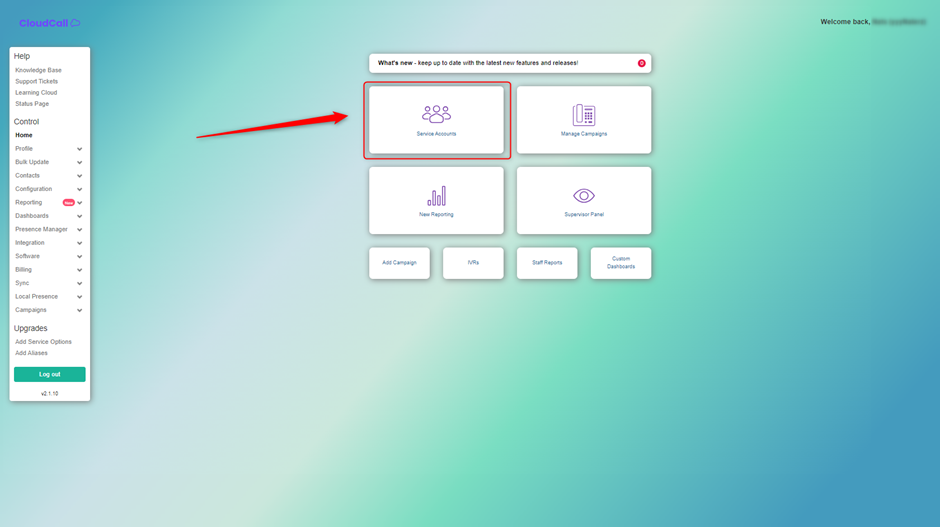 In Search, type in the users name and click search, then configure

The information tab will have all the credentials you need

Clicking generate and update password will pop another box, like the one below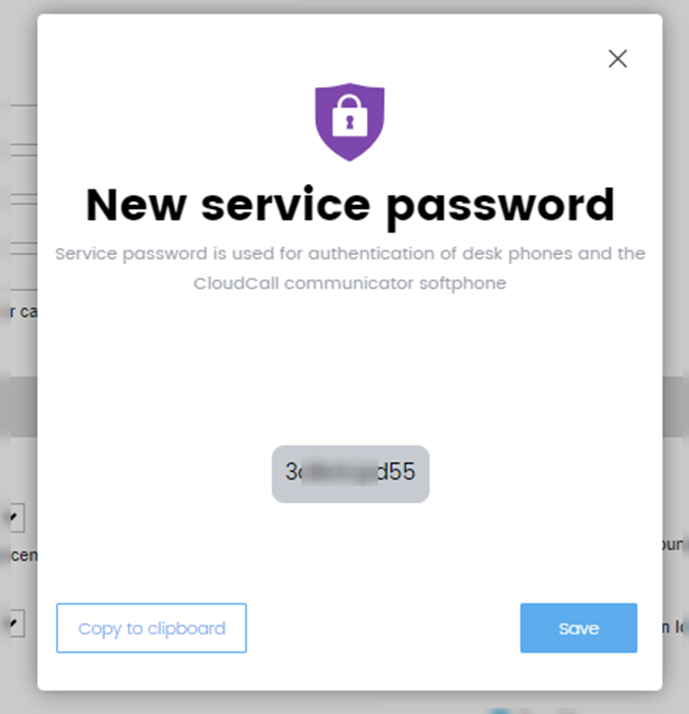 The service password is used to login to your phone, such as the CloudCall Communicator.
Important: If you are using a desk phone, for example a Polycom or Yealink device by updating the service password it will force the account offline when the current registration expires. The device will need to be rebooted/reset
The end user password is used to log in to the CloudCall portal, supervisor panel, CloudCall Go Mobile and the chrome extension.
Once you have clicked copy to clipboard, click Save for the change to take effect.