How to re-authenticate the CloudCall sync profile for Vincere
If you have received an email like the one below, you will need to reauthenticate your CloudCall sync profile to ensure all your call recordings and SMS messages sync back to Vincere: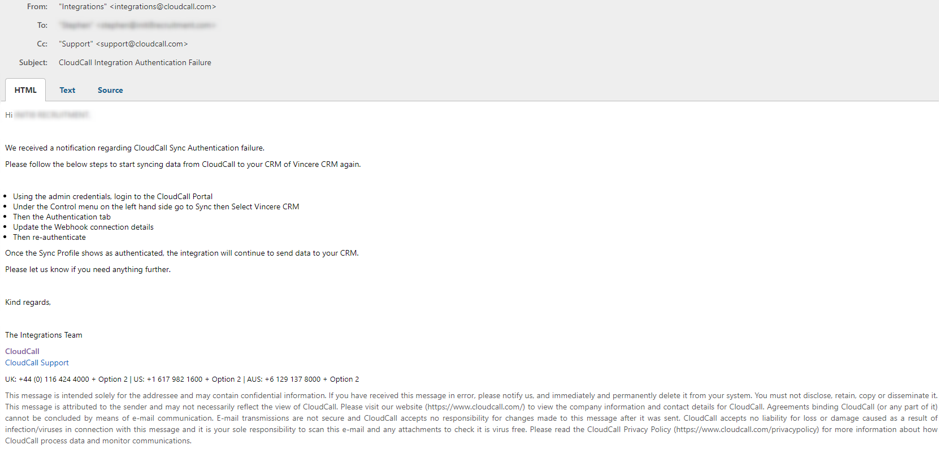 To reauthenticate, please login to the CloudCall portal as the CloudCall portal Administrator using one of the links below:
https://portal.uk.cloudcall.com/
https://portal.us.cloudcall.com/
You will be presented with the below screen. Please login using your CloudCall portal administrator details: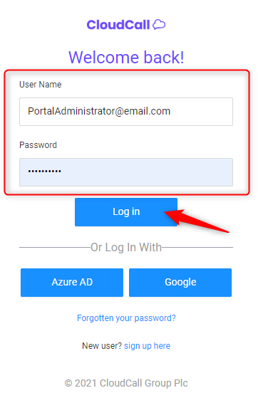 Once you have successfully logged in, please navigate to the left-hand panel, click on Sync > Vincere CRM.

In the top right-hand corner you will see that the sync profile not authenticated. Please click on Continue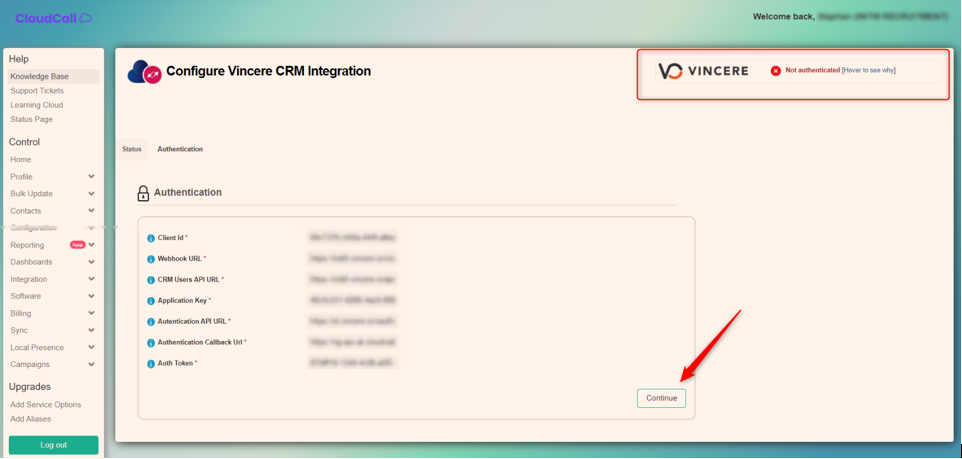 A box will pop out asking you to enter in your Vincere admin credentials.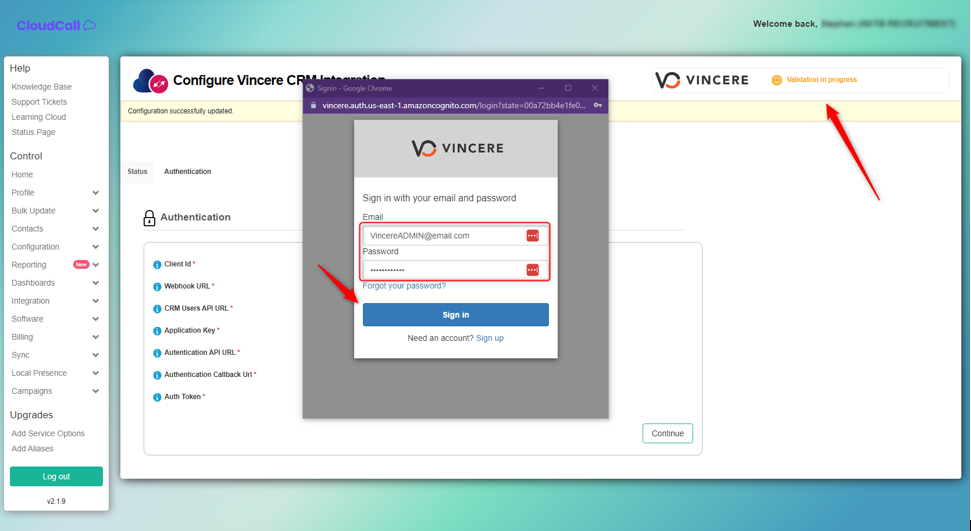 Once your Vincere Administrator credentials have been validated, the profile will be authenticated