You are able to repurpose a service account for a new user, or label it as spare and use it when ready. To repurpose an account, please follow the below steps:
Step 1
Log into the CloudCall Portal and click on 'Service Accounts'. The CloudCall portal can be accessed via the chrome extension by clicking the Globe icon labelled 'portal' or accessed through a web browser at
portal.uk.cloudcall.com or portal.us.cloudcall.com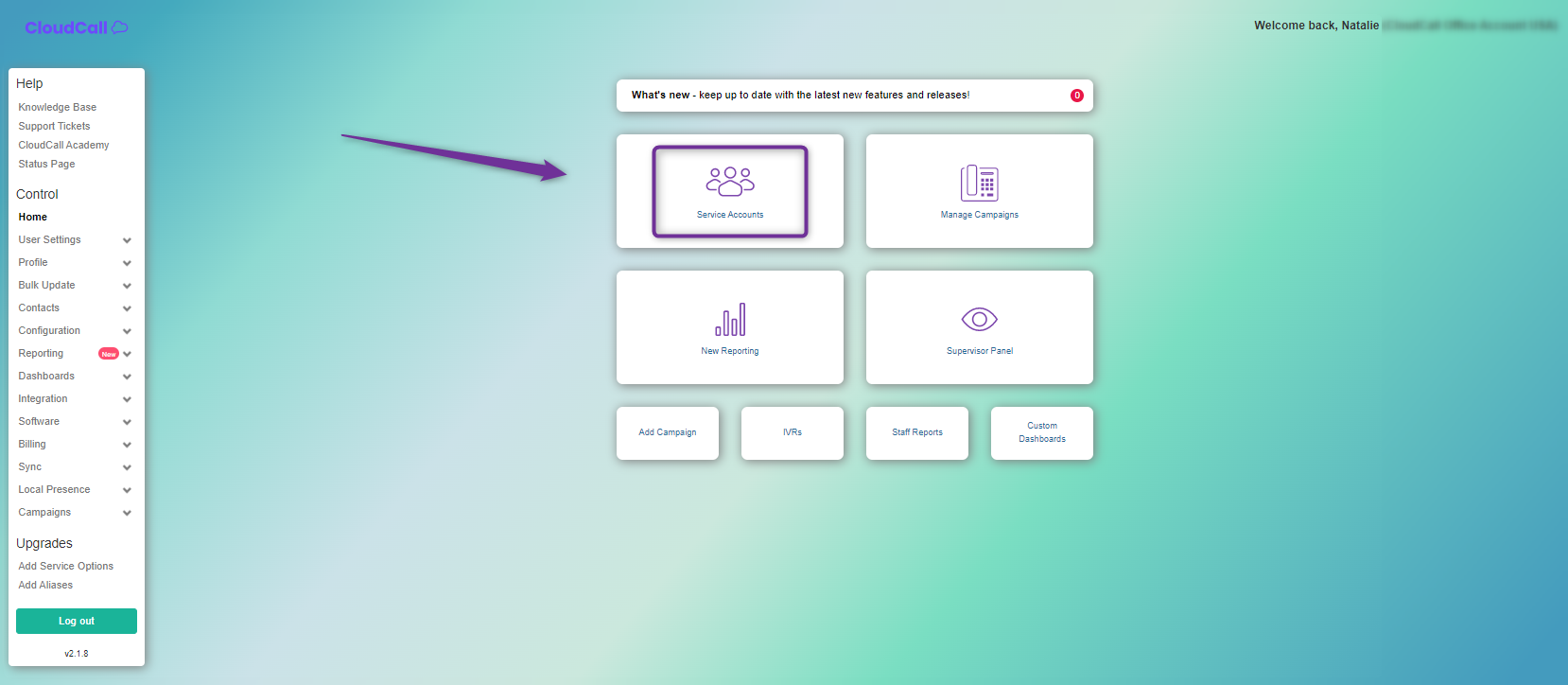 Step 2
After navigating to 'Service Accounts', search for the user or spare account you are looking to
repurpose and click on 'Configure'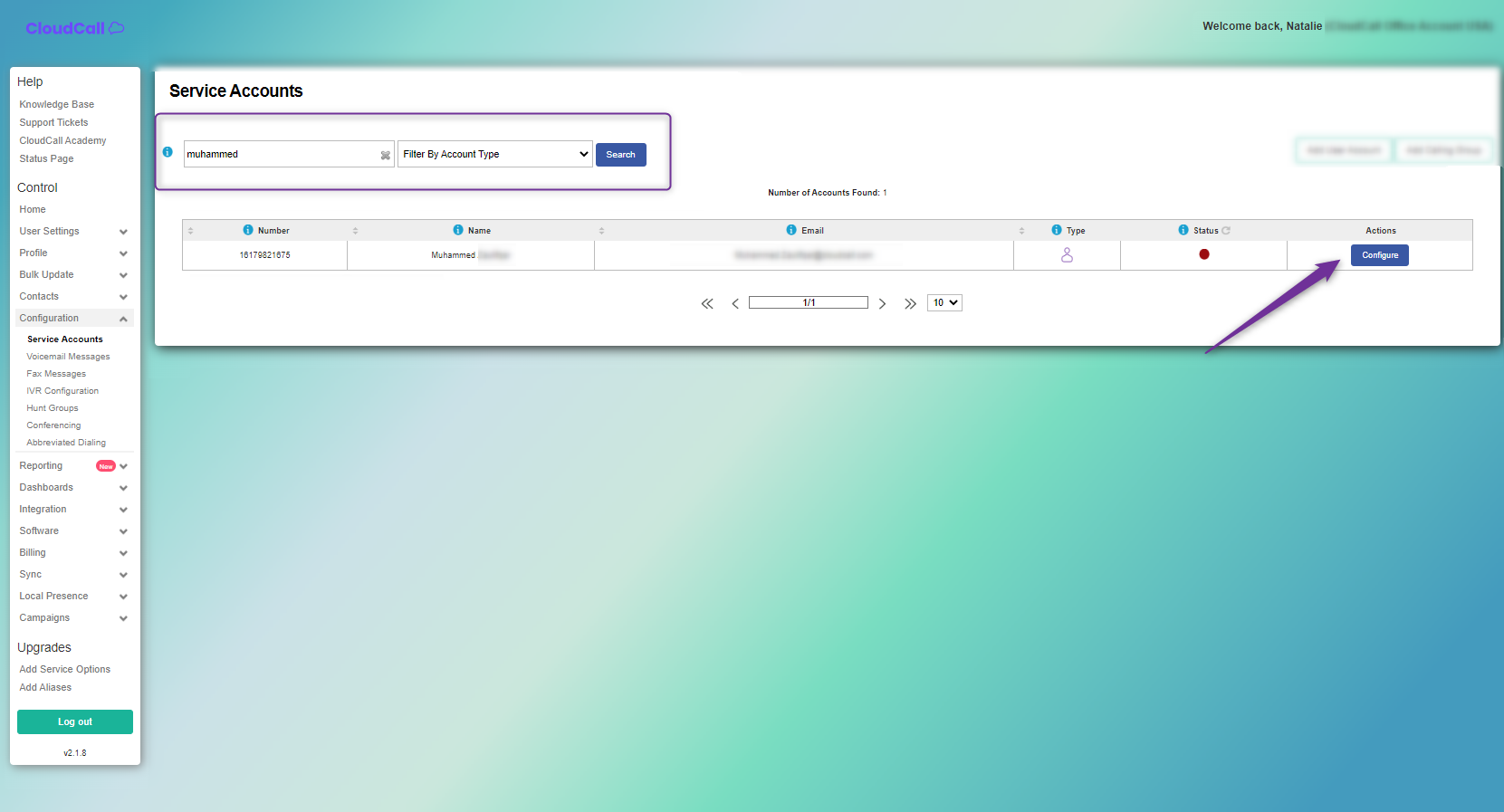 Highlighted in purple below, are the fields you will need to update to either 'Spare' or the 'new user'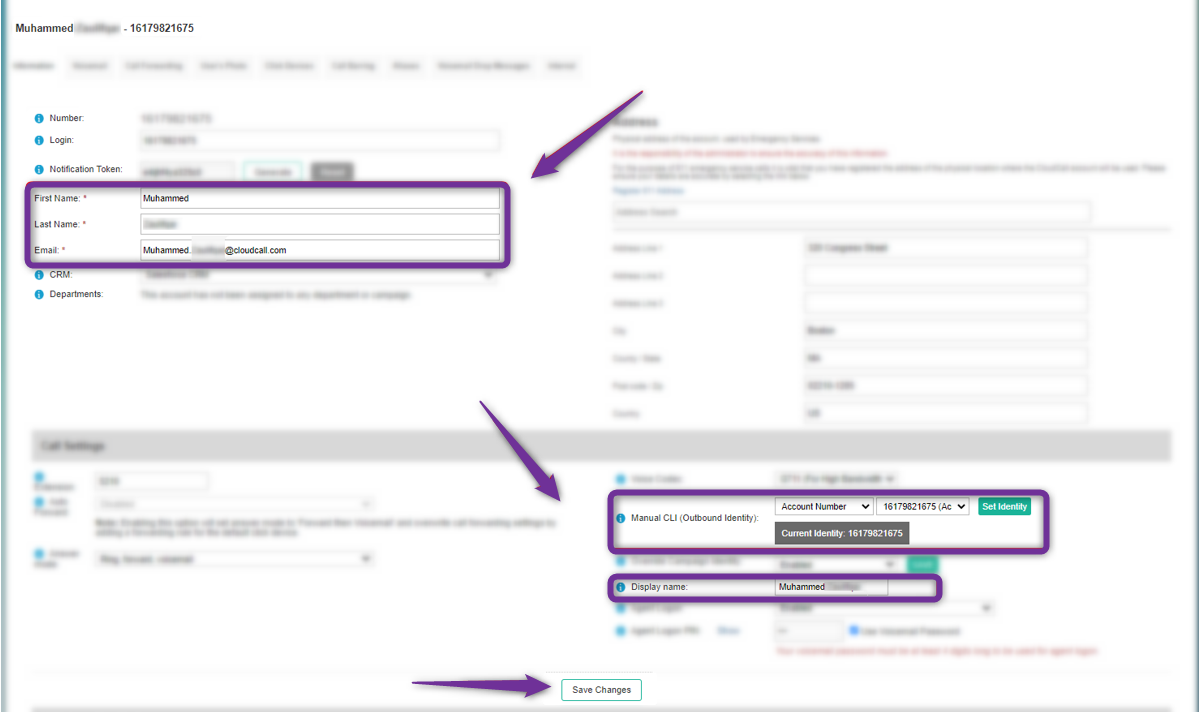 You will also need to update the service password and end user password
Important: If you are using a desk phone, for example a Polycom or Yealink device by updating the service password it will force the account offline when the current registration expires. The device will need to be rebooted/reset

Please note, that when you click on Generate to update the passwords, another window will pop up, like the one below: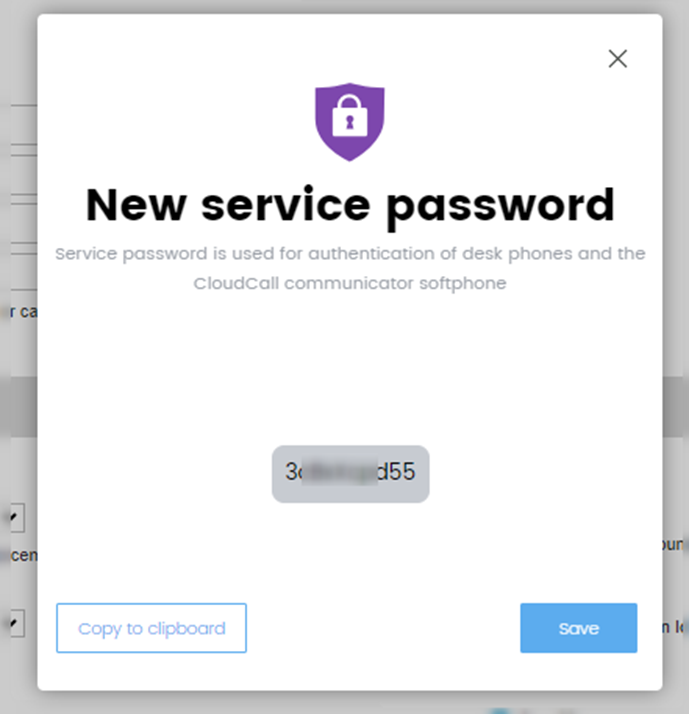 Copy to clipboard as you will need this to sign into the softphone later on.
Step 4
Click into the 'voicemail' tab. Here you will need to update the email address that the voicemails will be sent to. Messages can be sent to email, to a phone, or both. Update the message storage field accordingly. Click 'Save changes'.


**Did you know?**
You can also upload a personalised voicemail message under the greeting section. By clicking the
'upload file' button, you are given the option to upload a pre-recorded ( must be in a .wav format) audio file. Voicemails can also be recorded by dialling *98 on your SIP phone and following the prompts.
Step 5
Click on the 'call forwarding' tab to remove any forwards to the previous user. For example their mobile or department/calling group that they were apart of. If the new user does need a forward added, you can do so here.

Step 6
Finally, you will need to update the CRM integration ID to ensure that tasks/notes are saved against the correct user in your CRM. To update the new users CRM integration ID, please navigate to Sync > 'Select your CRM' > Integration users tab. Find the new user in the list and from the drop down select their username. Click Save.