Outbound Campaign
To begin, access the Portal as an Admin and navigate to the 'Control' panel on the left. From there, select 'Campaigns' and then choose 'Add New Campaign.' For the 'campaign type,' select 'outbound' and name the campaign after the user. If desired, you can add a description as well.
Keep the 'Calendar' options as they are and choose the user's own number for the 'Campaign CLI' so that it displays their number when they call out. You can also tick 'Hide CLI' if you don't want to show a number.
For 'Voicemail Drop Option,' select 'Default or Agent VM drop Message' and leave 'Campaign Priority' as 'A.' Additionally, enable 'Allow agent blending,' which allows an agent to be in more than one campaign.
The remaining settings on the right-hand side are depicted in the accompanying screenshot.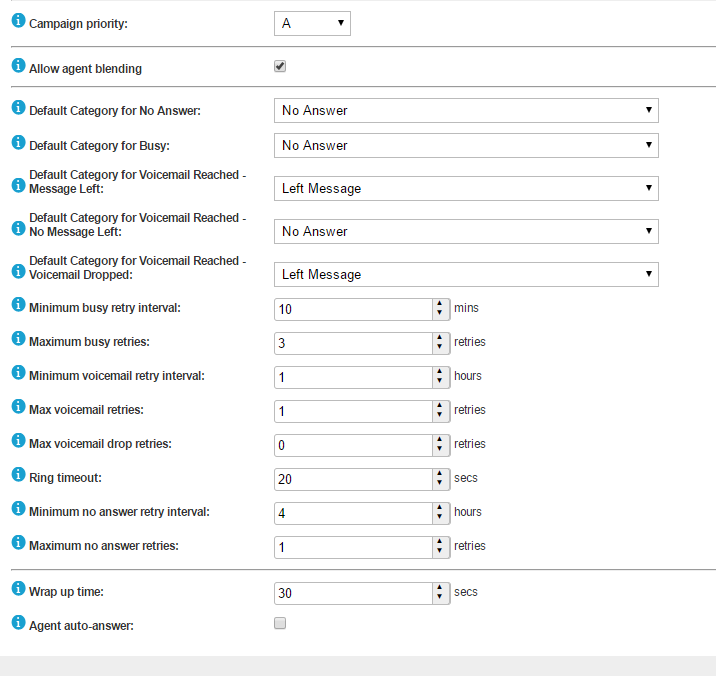 Next, click on 'Campaign Agents' and choose the desired person's name to add them to the 'Selected Agents' box. Finally, click 'Create Campaign.'